SUCCESS STORY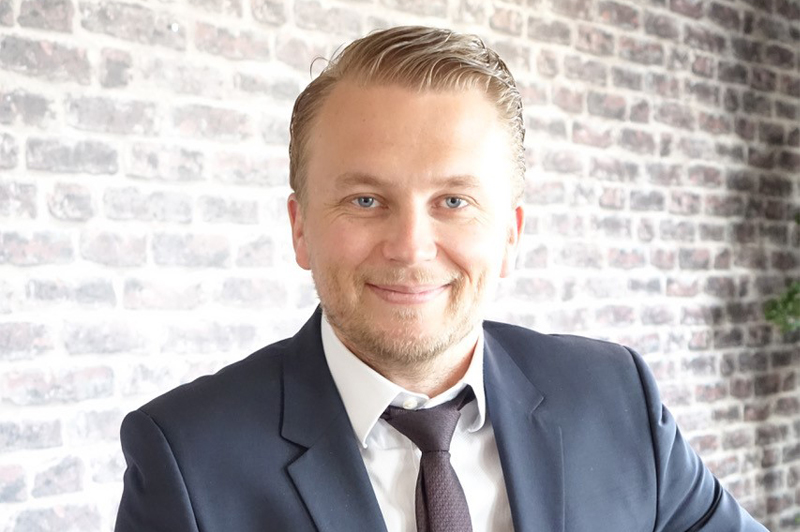 09 JANUARY 2019 / DOING BUSINESS IN PROVENCE, INVEST IN PROVENCE, SOFTWARE/DIGITAL SERVICES & CONSULTING
The diversity of the Provençal economic fabric is a tremendous opportunity to expand its customer portfolio.
A digital services company based in the Paris area, Groupe HN expanded in France in 2018 with the opening of two new offices last October – in Lille and in Aix-en-Provence – to maintain close relationships with its historic clients in the banking and insurance industries. The diversity of the economic fabric in Provence presents a formidable opportunity to broaden its client portfolio, according to Antoine Hennache, CEO of Groupe HN. Thanks to the advisers at Provence Promotion, the move went off without a hitch, from searching for office space to hiring to making business connections with linking with the local ecosystem. Their offices in Aix will be officially inaugurated at the end of the month.  
In 2018, Groupe HN focused on industrial and geographic diversification. In October, the IT services company, which has forged its success in banking, insurance and contingency benefits for the last 35 years, commemorated the openings of its first two offices outside Paris: in Lille and Aix-en-Provence. "Aix occupies a strategic position. We are close to our clients in Montpellier, Marseilles, Vaison-la-Romaine and Toulon, and just three hours from Paris by train or one hour by plane. Banks expect their service providers to be close to them. We have to be both global and local at the same time. Meanwhile, Groupe HN, which generates 84% of its total sales in the financial services sector, has plans to diversify into retail, manufacturing and services. "We can feel the energy in the greater Aix-Marseilles region, both from our clients and from major manufacturers in the area," notes CEO Antoine Hennache.
Goal: 100 New Hires
This quest for diversification found a game partner on the ground in the region thanks to Provence Promotion, whom Groupe HN had met in Paris. "We received top-notch support with choosing our office space in Les Milles. Provence Promotion introduced us to hiring firms and assisted us with the networking aspects. We now have contacts at the big IT players in the region," explains Antoine Hennache.
The company has ambitious growth plans for southern France. The Aix-based agency headed up by Claire Estellon Batiget is starting with a team of 10 developers. It plans to increase its staff size to 50 employees by 2020, then to 100 in the medium term. These IT specialists will be recruited and trained locally. "Aix-Marseilles is a very appealing region from an economic point of view, but also for the quality of life we can offer our employees," stresses Antoine Hennache.
Groupe HN, whsoe headquarters are at Charenton-le-Pont, has 1,050 employees, of whom 850 work in France and 200 abroad (Romania, Portugal, Spain, United States). Its projected total sales for 2018 are €72 million, up 20% from the previous year.