07 MARCH 2019 / FOOD INDUSTRIES, TOURISM INVESTMENTS
Gastronomy conveys the image of Provence. A source of international influence and attractiveness.
Giant picnics, food markets, cooking demonstrations and more to celebrate Provencal cuisine in 2019. From March to December, nearly one thousand events are scheduled in 70 towns in the Aix-Marseille Provence region to delight our taste buds and promote the value chain, from farm to fork! After honoring culture, sports and love in the region over the last few years, this new event is expected to draw 20% more tourists to Provence. Gastronomy conveys the image of Provence. A source of international influence and attractiveness.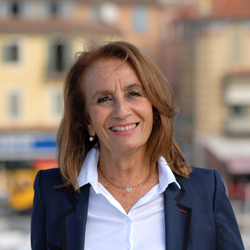 The MPG 2019 launch will take place at the MuCEM on March 20. Over the next six months, this massive event will showcase the cuisine and traditional local products of Provence. With all five senses at full attention, visitors will feast on local specialties: tapenade, olive oil, Brousse cheese, bouillabaisse, clam bakes, honey and "pieds paquets", as well as the wines that are beloved by tourists, led by Americans and Asians.
"One-third of tourists head to France for its culinary excellence and wines. Visitors in search of authenticity can breathe in and taste our identity. We have exceptional products and Provence has never had so many Michelin-starred chefs," enthuses Danièle Milon, mayor of Cassis and president of the Provence Tourisme association.
MPG 2019 will be organized around three major phases: an adventure period, a festival period and a period of togetherness coinciding with the end-of-year holidays. "This summer, we are going to invade public squares and chefs will get out to meet the public at gourmet food markets and unconventional dinners. In the run-up to Christmas, Michelin-starred chefs will organize a huge meal for charity whose proceeds will be donated to Restos du Cœur," Danièle Milon announced.
MPG 2019 : Events around the world
MPG 2019 is sponsored by Gérald Passedat, the most distinguished of the 18 Michelin-starred chefs in Provence. The initiative will be celebrated around the world from March 21 to 24 with Operation Goût de France/Good France which will highlight Provence. This international event arranged by the Ministry of Foreign Affairs will take place simultaneously in Paris, in French embassies and in 5,000 foreign restaurants that will add a typical local dish to their menus. "We will send Provence chefs to New York, Rome, Seoul, Brussels …," explains Danièle Milon.
Also in March, the region's flavors will be featured in an extraordinary spotlight when Marseille hosts the 14th edition of "Rendez-vous en France". This professional trade show attracts tour operators from around the world.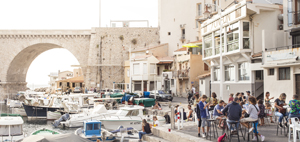 The one thousand events planned for Marseille-Provence Gastronomie 2019 have considerable powers of attraction. Provence Promotion will leverage their appeal throughout the year as part of its influence campaigns to promote the region on an international stage. After all, many business deals are concluded over a good meal. A sea bream enjoyed on the bridge of the CNTL anchored in the Old Port, a bouillabaisse reinvented by Le Petit Nice or a simple pizza in the enchanting setting of the calanques remind us of the extent to which lifestyle plays a decisive role and is attracting more and more businesses in search of values.
Promoting a vibrant, vital agri-business sector
MPG 2019 will also boost agriculture and the agri-business sector by supporting local producers who account for more than 15,000 jobs in the region. The goal of the event is to feature authentic products from short distribution circuits and the people in the industry by inviting them to share their stories throughout the year. Provence is a region rich in culinary know-how, fine living and conviviality, which are the fundamental principles of promoting France as a destination.