On his 3rd birthday in Provence, it received the label "Invest in Provence". Soon after the results of the Brexit referendum in 2016, Jean-Viry Babel, Founder of xRapid, made the decision to leave Great Britain and move its teams to France. Under the guidance and advice from Provence Promotion, it set up temporarily at Ecole des Mines de Gardanne to finalize its R&D work before moving in to its own facilities at the Arbois Cleantech incubator. Three years after its establishment in Provence, the entrepreneur announced a jump in turnover from €2.5 M to €12 M between 2019 and 2020, driven by the launch of xRfiber, an app that detects the presence of asbestos in the atmosphere. On 3 June 2019, while the start-up celebrated its successful move to Provence, Provence Promotion awarded Jean-Viry Babel the "Invest in Provence" label in recognition of his investment in the Aix-Marseille-Provence territory.
Jean-Viry Babel, CEO of xRapid France SAS, made a name for himself for developing an app that diagnoses malaria automatically and for being the one of the first entrepreneurs to cross the English Channel in the wake of the economic instability created by Great Britain's exit from the European Union.
His development projects, under the watchful eye of the economic development agency, have continued to gain steam over the years.
In three years, the company has grown and repositioned itself on a new and expanding market: the detection of asbestos with its xRfiber app.
A 20 billion dollar market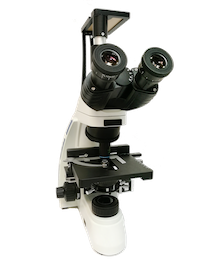 "xRfiber is an app that uses AI technology to detect the presence of asbestos in the air. Our automated app is now faster, more accurate and cheaper," emphasizes Viry Babel. It was launched on a growing market, estimated at $20 billion, and which covers the areas of building and public works, oil and even construction and ship repair.
Since its 2019 launch in North America, Australia and Europe, xRfiber has experienced rising prospects. In addition to the positive growth of xRfiber, the other subsidiary xRapid Blood has received equally promising feedback from the CES in Las Vegas and Vivatech. "xRapid Blood will provide automated blood analyses, with the ground-breaking product currently under development," announces Jean-Viry Babel.
The company, which presently employs 12 people, expects to increase its turnover fivefold annually. "In 2019, our turnover was €2.5 M, and conservative estimates place our turnover at €12 M for 2020," explains Jean-Viry Babel.
xRapid receives the "Invest in Provence" label
On 3 June 2019, during xRapid's annual review which brings together all of its partners, Jean-Viry Babel received the "Invest in Provence" label. This accolade recognizes the investment and exemplary trajectory of this entrepreneur, who in turn inspires other company leaders looking to set up business in Provence. His authentic speech was very persuasive. An active promoter of new innovation, Jean-Viry Babel is behind the creation of a new investment fund, AIxSeed Capital.
AIxSeed Capital
Created just six months ago in Aix-en-Provence by Jean-Viry Babel, the AIxSeed Capital investment fund pools together about a dozen French, American and English actors. In 2019, this fund will purchase €2 M in equity stakes in targeted high-potential young start-ups while injecting artificial intelligence. The fund will also provide between €50,000 and €250,000 of seed money for start-ups. "We're betting on people and ideas. We rely on the expertise of three AI specialists in the xRapid group."