A newly created business that is guaranteed to take the taste buds on a journey
From the docks of Copenhagen to the wharves of La Joliette in Marseille, KØS is building bridges between Scandinavian flavors and local products. The cozy, light-filled space evokes the Nordic spirit with a well chosen, contemporary decor that entices diners to discover Nordic specialties in a quick-service setting. These dishes often feature fish, and sometimes beef and vegetables, in the form of savory open-faced sandwiches (smørrebrøds) or bowls. The concept launched in May 2020 and has already won over a loyal following of foodies in search of fast, healthy options. Let's look back on the entrepreneurial adventure of two partners who are passionate about the north and the south!
A lovely Scandinavian ambiance reigns at KØS, a restaurant that opened its doors in Marseille across from the J1, a few steps from Place de La Joliette at the edge of Euroméditerranée. Its founding partners, Kevin Freyss and Sébastien Fargier, who both dreamed of having their own business, have no regrets about choosing this booming part of Marseille.
"The location is excellent. We quickly developed a customer base among office workers who appreciate the freshness and originality of our products. Scandinavian cuisine is not well represented in France and was virtually non-existent in the quick-service restaurant segment. So we decided to go for it!" explains Kevin Freyss.
"Our name, KØS, is Norwegian. It means sharing moments of health and happiness. We chose it because, when our customers come here, we want them to treat themselves to a pleasant break that works with their routine in a warm, inviting space. Thanks to the efforts of Sophie Ferjani, who has managed a decorative concept store not far from here ‒ on Rue de la République ‒ since 2017, our restaurant is a perfect reflection of Nordic culture."
Business creation assistance in Provence
With their respective experiences in mass retail and the restaurant industry, these two entrepreneurs with complementary skill sets collected business intelligence on world cuisine. Together, they developed the project and cemented their plans with a trip to Copenhagen. Next, they got help from a variety of business creation assistance organizations, which is how they came into contact with Provence Promotion.
From the Entrepreneurship Office at the Aix-Marseille-Provence CCI to the teams at Initiative Marseille Métropole (IMM) and the Rue de la République Merchants Association, the project got noticed. In November 2019, the jury at IMM gave the application its stamp of approval. That led to an interest-free loan for 16,000 euros, which was the decisive factor in earning the confidence of a commercial bank.
"We pitched the project, wrote a business plan with as much detail as possible and sought advice from various professionals, including Provence Promotion, which is now helping us get the word out," notes Kevin Freyss.
Scandinavian recipes with local products
With 25 seats inside and another 25 on the patio, KØS stands out with a concept inspired by Nordic cuisine. The star of the menu is the smørrebrøds: a slice of bread, traditionally rye, topped with marinated fish or meat and sprinkled with pickles, wild berries or minced herbs. The herring and gravlax versions are a must. The other, equally delicious items, including composed salads and bowls, are prepared from fresh, wholesome products and new twists on Scandinavian recipes. As for sweets, kanelbüllar ‒ tiny cinnamon brioches ‒ pair perfectly with fika, a long coffee that embodies the Swedish lifestyle.
Flavors and values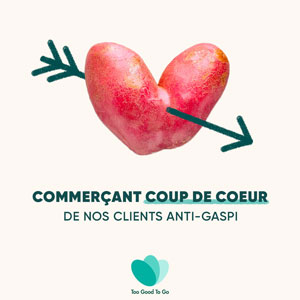 Nearly all ingredients are sourced locally because using short supply chains is an integral part of the underlying philosophy, along with selective sorting, non-coated packaging and waste reduction. For example, they work with an artisanal baker in Marseille (Pain Pan bakery), a group of local produce farmers and even a nearby roaster (Moka) for their coffee. Since August, KØS has been participating in the "Too Good to Go" program to redistribute unsold items and was voted "Favorite Business".
Their operations will expand gradually to include a catering service and after-work concept with beer tastings showcasing northern and southern breweries, including Marseille's own Zoumaï and Brewski, for example.
After this first pilot year, the two entrepreneurs aim to replicate their concept elsewhere in Provence and, perhaps, develop a franchise system throughout all of France.
Source Link: https://www.investinprovence.com/en/news/kos-reinterprets-nordic-flavors-for-snacking-marseille