The Canadian Aerospace group has made a strategic acquisition in Marignane
Strategic acquisition for Magellan Aerospace in late 2019. By acquiring the Marignane-based Services Inter Industrie (SII) from the Bonnans group, this global player in aerospace components kills two birds with one stone by entering the helicopter market and getting closer to one of its key customers, Airbus.
This is excellent news for the region and an opportunity for the group at a time when civil aviation is going through an unprecedented crisis. The uncertainty of the global context has not dampened the international group's ambitions for growth in France. The company, which has been supported by Provence Promotion since its first meeting at the Paris Air Show in 2017, has received assistance throughout its takeover project in collaboration with Business France. A successful co-piloting that continues between Provencal and Canadian teams.
A rare occurrence in this period of global health crisis, an exceptional investment is being made in France in the aeronautics sector.
Specializing in the production and assembly of components for civil aviation and defense, the Canadian group Magellan chose to land in Provence at the end of 2019, following the acquisition of Services Inter Industrie (SII). This historical subcontractor of Eurocopter (now Airbus Helicopters), has aroused great interest across the Atlantic.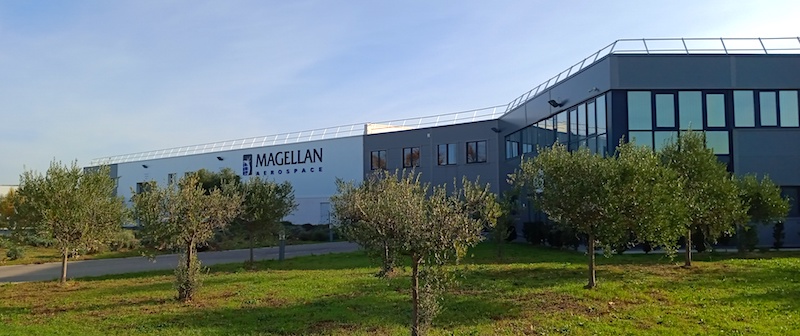 Its production site and offices, which cover 6,400 square meters on 16,200 square meters of land in the Florides area of Marignane, are strategic in more ways than one, as Jim Powell explains.
"By establishing a foothold in France, we are close to a key customer – Airbus, based in Toulouse. We wanted to diversify our customer portfolio. During my first visit, I found the facilities modern and, above all, I was surprised by the proximity of their main customer, Airbus Helicopters, located only ten minutes away. Safran is also very close. Airbus welcomes the commitment to this new subsidiary, which will reach critical mass and now enjoys financial stability.
The site works with materials (aluminum, steel and magnesium) that are complementary to Toronto, which specializes in titanium. And on a technical level, they are very competent," explains the Toronto-based manager. Another strong point for the manufacturer of military components is the presence in Istres of a major French air force base.
« Complementarity with North America Aerospace »
Magellan Aerospace Provence – formerly SII – benefits from the strike force of this international group with six plants in Europe: five in Great Britain and one in Poland. Today, with the fall in the commercial aircraft order book, Magellan is diversifying into equipment supply to the European helicopter manufacturer, whose demand remains very strong in both the military and civil security sectors.
"Given the international context, we have reduced our investment program to conserve cash, but we continue to focus on the French site. For 2021, we plan to spend an additional 1 M€ in the modernization of the production of cable cutters (WSPS, Wire Strike Protection System) and other equipment. The manufacture of the WSPS, until now Canadian, will be entrusted to Magellan Aerospace Provence as of next year.
As this is an optional product for helicopters, this will bring us even closer to our main customer. In addition, another component will also be manufactured in Marignane starting in 2021″, said Jim Powell, new Director of Magellan Aerospace Provence.
The group has not only retained SII's staff (88 employees), but also promises ten new hires (operators and engineers) over the next two years. Jim Powell knows the Provence Promotion agency well. Since they first met at the Paris Air Show in 2017, their ties have grown ever closer. Agency director Philippe Stéfanini made the trip to Toronto in 2019 to the Canadian group's headquarters.
"Provence Promotion played a decisive role in organizing meetings with potential customers and today they are supporting us in obtaining a loan from Bpifrance," explains Jim Powell, who has a commercial interest in Thales's activities as well.
Source Link: https://www.investinprovence.com/en/news/magellan-aerospace-has-chosen-to-set-up-its-first-base-france-provence